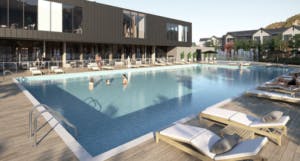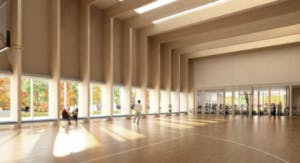 SEAandSKY
(Formally known as Waterfront Landings)
Development Details:
Building type: Townhomes & Condos
Ownership: Freehold
Builders: Bluesky and Kingswood Properties
Sales Start: Phase 1 now selling with a few units remaining, Phase 2 launching end of May 2019
Sale Price: Phase 1 $689,900 – $899,900
                   Phase 2 $709,900 – 923,900
WHERE ANYTHING MEETS EVERYTHING
Think Squamish and you can't help but think amazing hiking, biking and climbing. And while there's no shortage of outdoor adventures to be had, Squamish is becoming so much more. Add work/life balance, proximity to schools, healthcare, outdoor recreation and some of the most beautiful scenery you'll find anywhere to the mix, and suddenly it's clear. Things are just a little bit better here.
A PLACE TO CALL HOME
Centrally located along the Squamish waterfront, the master-planned community of SEAandSKY has been designed with purpose in partnership by the family-run teams at BlueSky Properties and Kingswood Properties. With over 900 two- and three- bedroom townhomes and apartments, SEAandSKY is a community where adventure meets access. Connected by over 2km of parks and trails, including a new pedestrian bridge linking the community to downtown Squamish, SEAandSKY is truly a place to call home.
But, like the town of Squamish itself, SEAandSKY is about more than where you live. It's about how you live. Spread over 53 stunning acres, we designed this community with an eye to making sure you have access to a wide range of amenities, including:
An amazing 17,000 SQ FT amenity centre featuring:
•           Full-sized gymnasium with basketball courts to shoot hoops
•           Outdoor pool & hot tub with ample lounging space to relax
•           Fully loaded fitness and weight rooms to get your sweat on
•           And Indoor/outdoor yoga & stretching zone
•           Social lounge, with table games & cozy fireside seating
•           Hosting spaces for parties & events
•           Meeting rooms & breakout work spaces to get the job done
•           Professional rock climbing gym to practice for the real thing
•           An outdoor pool, perfect for those endless summer days
You'll also have access to:
•           Over 2km of multi-purpose paths and trails
•           An energetic marina & boardwalk
•           Convenient retail & services
•           A growing list of shops & services in Downtown Squamish
•           World-class hiking and biking trails including The Chief in your backyard
•           Access to some of the world's best kiteboarding
This Bluesky and Kingswood Properties development is located on the Mamquam Blind Channel. It will include a multi-phased development of mixed residential and commercial/retail use. This 53-acre development site will offer over 900 residential units, which will be a mixture of townhouses and condos. Prices starting at $689,900 for 2 bed +flex, $798,900 for 3 bed + Flex. Phase 1 homes are expected to complete summer 2019/Spring 2020, Phase 2 will be on sale in 2019. The SEAandSKY development will feature a pedestrian drawbridge linking the community to downtown Squamish, a waterfront park, public plaza and amenities including an outdoor pool and a full-sized Gymnasium, shops and cafes plus extensive walkways and pedestrian corridors.
Phase 2 will offer over 130 two and 3 bedroom family homes – Launching Spring 2019
Click here for: